ALREADY 14 PARTNER AMBASSADORS
---
GET INVOLVED WITH YOUNG ENTREPRENEURS WITHIN THE FRAMEWORK OF A PLACE OF OPEN INNOVATION OR STARTUP, SMES, ETI AND BIG GROUPS COLLABORATE AND EXCHANGE
A Partner Ambassador is a large company, ETI or SME, established on our territory, which shares our values and wishes to commit to the leaders we accompany in order to help them progress.
From the selection of the start-up during the Selection Committee to the provision of expertise throughout the 24 months of support, our partners embody operational excellence in their areas of expertise and pass on their know-how and networks to the managers of these young companies.

CGI
As an ambassador partner, CGI is a Canadian-based global information technology consulting, systems integration, outsourcing and solutions company.

Chambre de Commerce et d'Industrie Nice Côte d'Azur
Founding partner. The CCI Nice Côte d'Azur is a democratic institution, a public institution of the State and a service company, which works to ensure…

Crédit Agricole Provence Côte d'Azur
Founder. The Crédit Agricole Group is the leading funder of the French economy and one of the leading banking players in Europe. Crédit Agricole is…

EDF
Ambassador partner, as a world leader in low-carbon energies, the EDF Group brings together all the businesses involved in electricity production, trade and networks. By…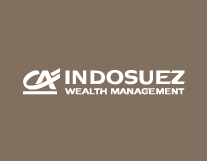 Indosuez Wealth Management
Indosuez Wealth Management is the international wealth management subsidiary of the Crédit Agricole Group.

Malongo
Ambassador Partner, Malongo is a dynamic and committed family business from the hinterland of Nice. "We roast 7,000 tons of coffee a year. Our quality…

Noeva
Ambassador partner, historical actor in the PACA region and Principality of Monaco, the NOEVA group is a service company, distributor and integrator of IT technologies.…